ISU students, parents have mixed emotions on move-in day | Local News
If Amazon doesn't have a Whole Foods grocery near you, there are non-perishable groceries ( food that doesn't spoil) that Amazon can ship to you
As Deon Newell and family arrived at Indiana State University Friday afternoon, student volunteers helped unload his personal items onto a wood pallet as he prepared to move into his new home for the academic year, Cromwell Hall.
Soon, the volunteers helped load the items into a cart to take to his room. Among the items; a TV, microwave and small refrigerator; laundry detergent and small ironing board; a broom; chips, granola bars and bottled water. For starters.
Newell is one of thousands of students starting at, or returning to, ISU for the 2019-20 academic year. Last year, ISU's enrollment was 13,045.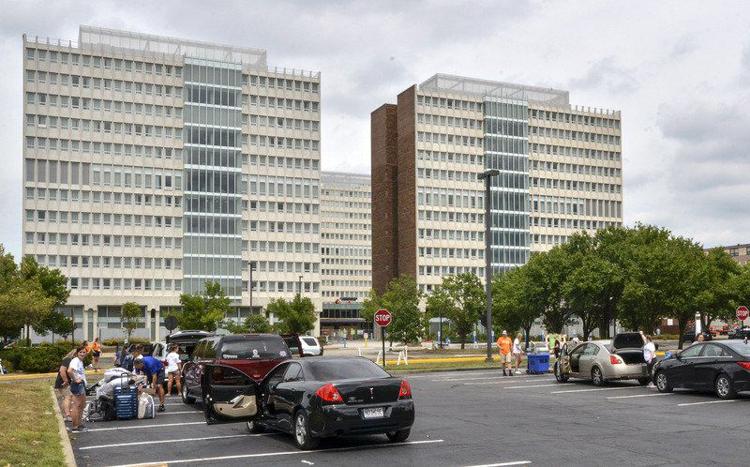 Newell, a freshman, is in good company; older brother Mario, also an ISU student, will be close by to assist him, or offer advice, if needed. Mario is a junior who lives off campus.
Deon Newell, who's from Gary, will major in exercise science. As he begins his college career, "I'm kind of excited, but nervous too," he said. One of his goals is "to pass all my classes."
Renita Ware, a good friend of his mom's, stood by. She's watched Newell grow up. "It's emotional for me," she said. He and his siblings "are growing up too fast." Newell has three brothers and one sister.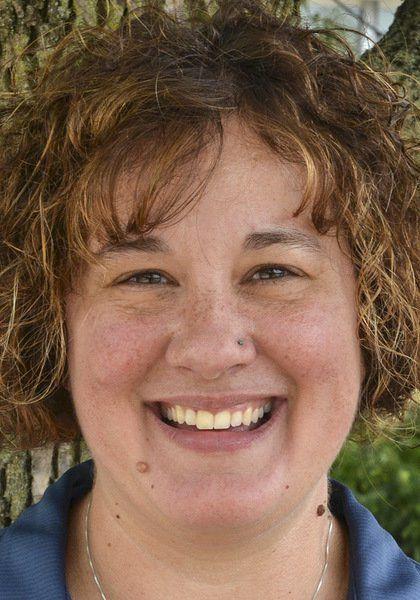 By early afternoon, about 2,000 first-year students had checked into residence halls. Move-in is staggered and will continue today. Most returning students will be back Sunday.
"It's been a great day. Really smooth," said Amanda Knerr, ISU residential life executive director.
Student volunteers from various organizations assist.
Student move-in "is fantastic. It's my favorite time of the year," Knerr said. "There's a lot of energy and excitement. Our team has been in training the last couple of weeks getting ready to welcome our new students."
It's also a day filled with emotion.
"It's a hard day for families. Moms and dads are are leaving their most precious person with us and entrusting us with their care, so there is a lot of responsibility there," Knerr said. "Our students are worried. Will I like my roommate? Will I have to eat dinner by myself? What am I going to do tonight? All those sorts of things. It's definitely full of emotion."
ISU's enrollment is expected to be down somewhat this year, and so far, residence halls are about at 85 percent occupancy.
Residential life staff planned to keep students busy with a movie Friday night, Party on the Patio Saturday and Sunday's convocation and March through the Arch.
One of the student volunteers helping with move-in, senior Chelsea Maxey, is part of Campus Outreach. "It takes you back to freshman year," she said. "You kind of know they're nervous and excited. It's really cool to experience that with them and let them know they're in good hands.This is where they should be — Terre Haute and ISU. The community here is amazing."
Another student volunteer, Caden Easterday, is a freshman and part of a living/learning community. He's a criminology major and wants to be a police officer eventually. He's been on campus for a week and hoped to "meet new people and help other people get comfortable on campus."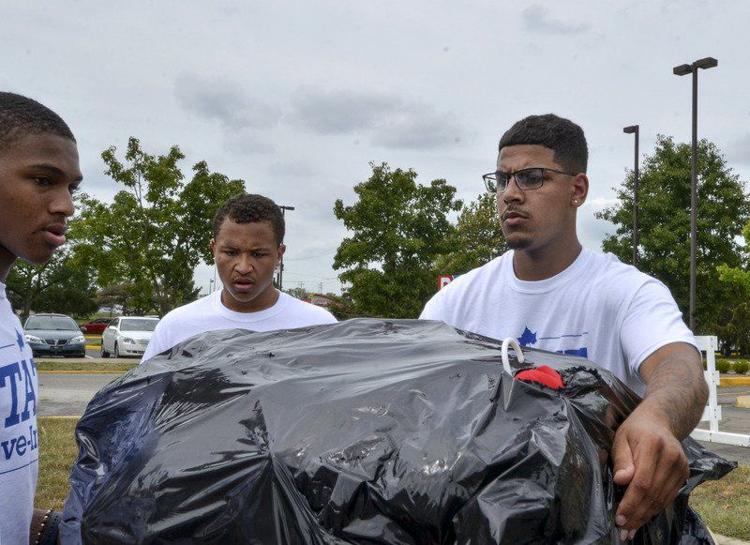 Meanwhile, Latasha Newell, the mother of Deon and Mario, said she's "thankful I got another one off to school." The brothers will be able to support each other, she said.
Mario said he's glad his brother decided to attend ISU "so I can make sure he's okay and guide him around and if he ever needs help him with anything, I can help him."
Nearby, Sarah Lavely of Franklin awaited the arrival of her son, Timothy Brickey, an ISU freshman, who was traveling in a separate car. The unloading process had already begun when Brickey arrived — guided by his mom, who gave directions by phone to steer him to the parking lot.
"It's emotional. Exciting. Scary," Lavely said. Brickey is her first child to go to college. "He seems fearless," she said.
After a short wait, Brickey drove into the parking lot south of Sycamore Towers and parked. He plans to major in computer hardware engineering. As he prepared to move into his residence hall, he said of starting college, "It feels interesting. A little scary, but fun," he said.
Sue Loughlin can be reached at 812-231-4235 or at sue.loughlin@tribstar.com Follow Sue on Twitter @TribStarSue.
College Dorm and Apartment Cooking gadgets - if you change the sort settings on the Amazon page, it will show other items by price
Source link